March 2010 Meeting
At the March meeting some of our Juniors showed projects they have been working on.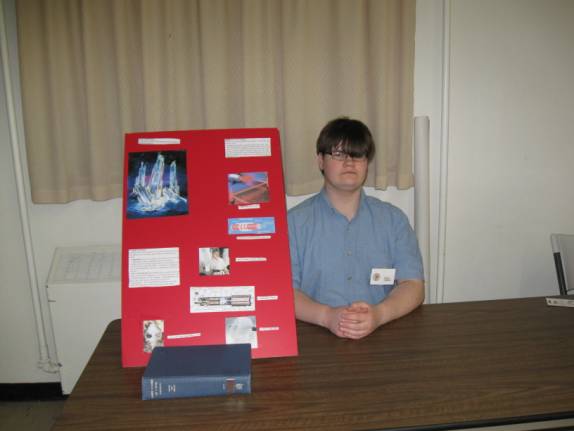 Vince Tomasino displayed the use of crystals in science-fiction.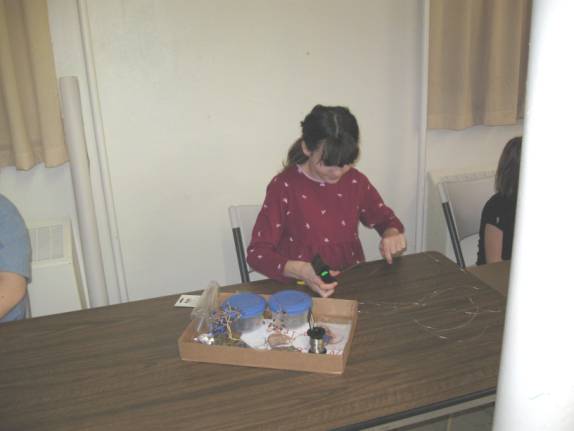 Bethany Tomasino demonstrated making gem trees.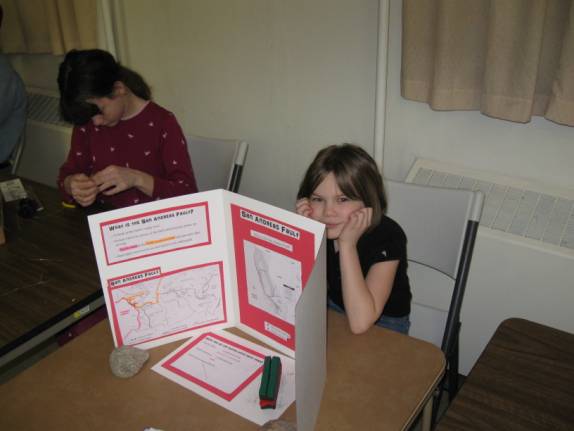 Teresa Tomasino showed a study of the San Andreas Fault.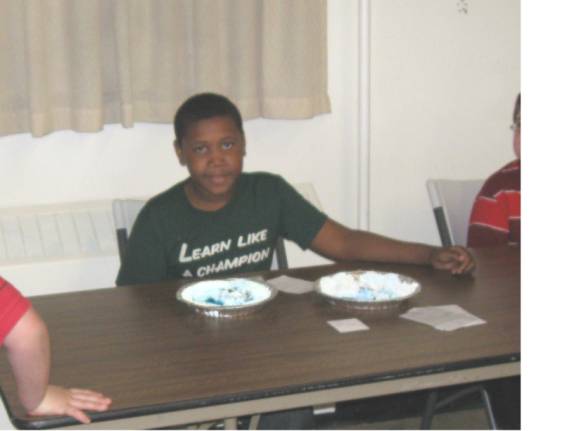 Datron Lloyd showed how crystals can be grown artificially.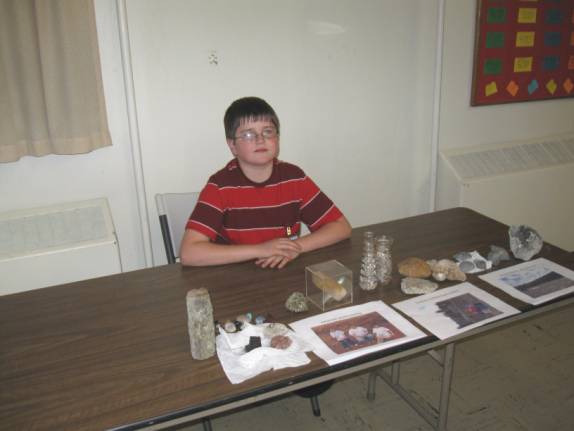 Michael Hefner had a display of field-collected minerals and fossils.